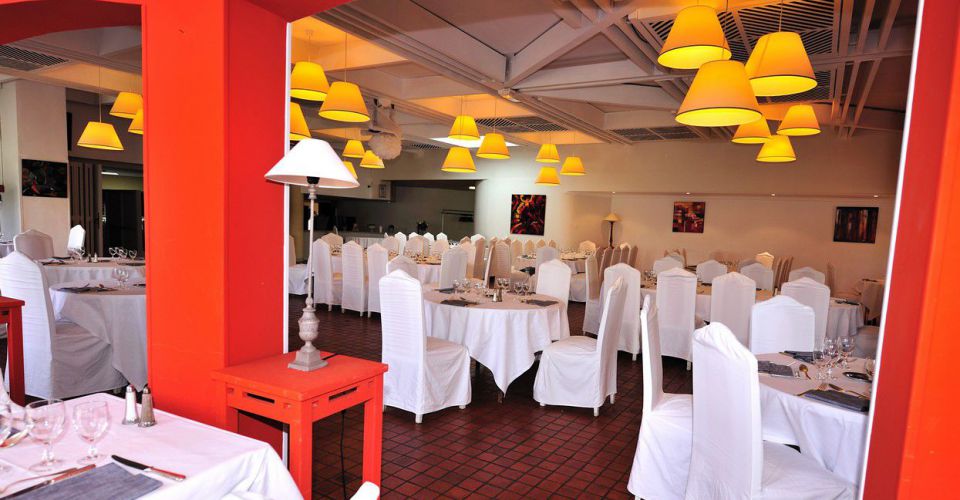 Menu Etape: 17.50€
Salade Aveyronnaise (Roquefort, farçou, jambon de pays)
Assiette de charcuterie (fricandeau tiède, saucisson sec, jambon de pays)
Cannellonis de courgettes au thon et sa concassée provençale
Smoothie de betteraves rouges à la crème de chèvre et ses frites de polenta
Accras de morue et son aïoli
Entrée of the day
* * *
Our choice of main courses:
Pièce de bœuf grillée avec sauce au choix (Roquefort, poivre vert ou échalote)
Blanc de poulet aux saveurs asiatiques
Mignon de porc en croûte d'herbes
Dos de saumon, sauce vierge
Suggestion of the day
* * *
desserts :
Regional cheeses
Or
dessert buffet

Menu Saveur: 28 €
Our choice of entrees:
Terrine de foie gras et son chutney de figues
Chaud et froid d'asperges vertes et ses gambas grillées au piment d'Espelette
Tarte fine d'escargots et sa fondue de tomates
Noix de Saint-Jacques marinées aux agrumes, brunoise de légumes du moment
* * *
Our choice of main courses:
Filet de bœuf façon tournedos sauce aux girolles
Carré d'agneau au thym et au miel
Grande grillade de poisson (saumon, rouget, gambas, St Jacques)
Pavé d'omble chevalier à la crème de fenouil
* * *
Regional cheeses
* * *
dessert buffet

Weddings :
4-star hotel Le Causse Comtal is a unique place to organize your wedding ceremony. Our restaurant is available for rent and has a maximum capacity of 200 people. We have a covered terrace with a shady park, which is ideal for your reception.